19
Jun
One of the most exciting places to start investing is when a company is first made available for the general public. This is especially true for Chinese companies because it will be the first time that these companies are open to foreign investors. If you're considering investing in China, it's definitely worth checking out some of the most recent IPOs. This is where you'll be able to potentially find some of the hottest companies that will dominate the next decade.
Here is our list of the most recent and exciting IPOs by Chinese companies and a quick break down of each.
NOTE: The following article is meant to be informative and we recommend doing more research before making any investment decisions.
What Is an IPO
If you aren't familiar, an IPO (or Initial Public Offering) is just the first time that a private company is made available for the public to invest in. Prior to the IPO, private companies are funded by the owners or private venture capital companies. However, once a company goes public, shares of that company's stock are listed on public exchanges and are able to be bought or sold by the general public.
IPOs are generally good for companies because they can be an excellent method of raising capital quickly to help fund expansion or other projects. They're also good for investors because every IPO represents a new and exciting investment opportunity that they can take part in.
Let's take a look at some of the most exciting Chinese companies that recently went public.
Yunji – Yunji is a social commerce company that relies on WeChat to generate sales. Their process looks like this:
People sign up as members to get access to the platform
As members, they receive special discounts along with the ability to open their own stores
Via WeChat, members can promote their products easily to other people on the platform
They receive a share of the revenue generated if they manage to sell their products or recruit new members (they are paid in future discounts, not cash). In this sense, there is an incentive for users to promote products and recruit new members
Similar to Amazon's FBA program, members only have to worry about the promotion/creation of products and Yunji handles all logistics, IT and customer service. Yunji has found a lot of success with this model because it gives users a reason to promote the service. It's mutually beneficial when an active member encourages a new member to sign up.
So-Young – So-Young is an online platform where members can search and purchase aesthetic surgery devices. Since they launched in 2013, So-Young has grown into one of the most popular platforms in their field. They were also the first company in this field to go public.
Although it's easy to focus on exciting industries (eCommerce, streaming, blockchain, etc.) opportunity can be found in many different places. So-Young might be a great example of this.
They generate revenue from information and reservation services. In 2018, information services brought in $60.38 million and reservation services generated $29 million. The company is also backed by the holding company Tencent (this is a common trend that we will see again on this list).
iQiyi – iQiyi has been praised as the Netflix of China. If they experience anything like the success that Netflix has had, then you'll definitely want to give them a second look. However, their success might also be attributable to the fact that Netflix has struggled to operate in China due to strict government regulations.
It will be interesting to see if there is opportunity for iQiyi to expand into other countries outside of China or if Netflix (or Hulu, HBO Go, Amazon, etc.) are able to meaningfully penetrate the Chinese market.
The iQiyi stock recently surged 30% on the news that Tencent is going to increase its stake (Tencent already owns 56% of the streaming service and are looking to increase their position).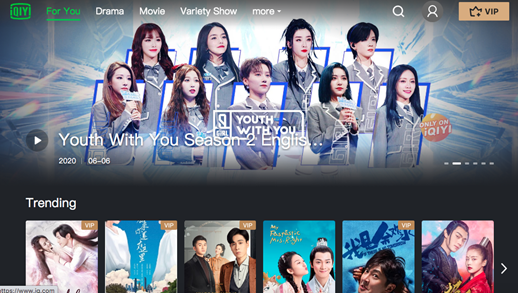 Pinduoduo – In the world of eCommerce, there are a few names that we get accustomed to hearing, as they dominate the industry. In the United States, it's eBay, Amazon, and Shopify. In China, it's Alibaba or JD.Com. However, Pinduoduo is actually growing faster than both of these Chinese companies and gaining market share quickly.
A significant reason for Pinduoduo's rising success is that they encourage "social sharing" from their users. When you make a purchase, they want you to share it via social media and let your friends know. This encourages users to share with their friends and encourages group buying.
Social sharing is such a staple of Pinduoduo's platform that the first word in their logo is "together".
NIO – NIO is widely considered China's Tesla rival. They recently got a nice cash infusion and plan to use it "for research and development of products, services and technology, development of our manufacturing facilities and roll-out of our supply chain, operation and development of our sales and service network and general business support purposes," the company mentioned in a statement last week.
To put it differently, NIO is letting investors know that they're not slowing down anytime soon.
Kingsoft Cloud – Kingsoft Cloud is a cloud computing company that owns data centers in Mainland China, Hong Kong, China, Russia, Southeast Asia, North America, and more. Its most popular game is JX Online 3, launched in 2009.
It will be interesting to see how their cloud computing business is impacted by the new trends of working from home and Zoom meetings that are being brought on by coronavirus.
Kingsoft Cloud is also the first Chinese company to go public in the U.S. since Luckin Coffee. Luckin Coffee recently announced that the majority of its sales were inflated, which has created some skepticism in Chinese companies among U.S. investors.
Tencent Music – Tencent Music is a company that develops music streaming services for the Chinese market and is actually a joint venture between Tencent and Spotify. They currently have approximately 700 million subscribers and 120 million paying subscribers.
Douyu TV – Douyu is a live-streaming service that focuses on video games and draws comparisons to Twitch. This is another company that has Tencent as a major investor (40% ownership stake).
They were prepared to raise $500 million during their IPO to help take on rival company Huya.
Ehang – Ehang is a company that develops and manufactures autonomous aerial vehicles which are used mainly for cinematography, photography, and survey missions. Given the rapid urbanization of China and the increasing popularity of drones, Ehang could be positioned well to take advantage of growing trends.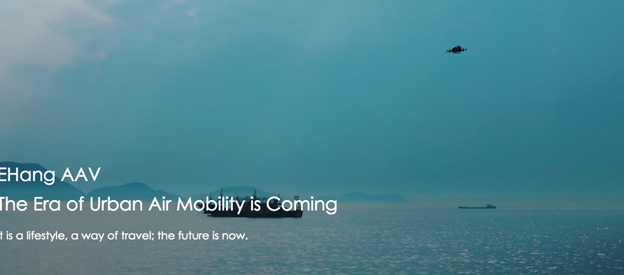 Burning Rock Biotech – Burning Rock's specialty is precision oncology and early cancer detection. Burning Rock is one of the first companies to IPO in the U.S. since the tighter regulations were passed after the debacle with Luckin Coffee.
The U.S. Senate recently passed legislation in an effort to prevent Chinese companies from listing their shares on U.S. exchanges unless they agree to follow standards that are set for U.S. audits.
Canaan Creative – Known as just Canaan, this is a computer hardware manufacturer that specializes in Blockchain servers and ASIC microprocessor solutions for use in bitcoin mining. After their most recent funding round, they're now valued at over $1 billion.
They're definitely in an exciting space, however, they've been having a rough go since going public. Their stock is down almost 80% since their IPO and they lost $148 million in 2019.
Additionally, this represents another example of a Chinese company that may have not been fully upfront about its performance. They were just hit with a lawsuit by an investor who accused the company of making misleading statements about its operations and financial data (which violates U.S. securities laws).
Lizhi – Lizhi is a user-generated podcasting and audio app (think of it as an audio-only version of YouTube). Podcasting is a rapidly growing space and many major companies are making hefty investments in the space. Spotify recently paid famous podcaster Joe Rogan over $100 million and venture capital firms are pouring money into startups.
Lizhi is different from most others in the space because they put such a focus on the "user-generated" aspect of podcasting. Users are strongly encouraged to create and share using the app's recording tools.
Wimi Hologram Cloud – From their website, WIMIi Holographic focuses on computer vision holographic cloud service and their goal is to become an internationally influential holographic cloud platform.
So far, they appear to be on the right track. As a solution provider for the widely anticipated 5G service, they have a major role to play. Right now, holographic application platforms in China are mainly used for entertainment, advertising, and education. According to Yahoo! Finance, WIMI is already the largest holographic AR application platform in China in terms of revenue, a ranking which is based on 2017 data.
Wimi should have more than a few business opportunities presented to it over the upcoming months and years because China just announced their "New Infrastructure" development strategy in March 2020. This development strategy will focus on 5G, artificial intelligence, big data, and industrial internet.
Overall
While a lot of these companies are in unique markets and have exciting growth potential, overall Chinese IPOs did not perform very well last year. In total, they raised about $9 billion and then dropped by about 13% on average. This could be attributed to a number of factors and the average could also be getting pulled down by a few outliers (Luckin Coffee).
It's worth noting that American companies have had similar struggles this past year, whether it's dropping significantly right after their IPO (Uber) or canceling it altogether (WeWork).
We hope you found this article valuable in understanding a few of the more high profile IPOs to come out of China in recent years. For more articles, we would recommend visiting our blog as well as "New Here" section and as always, our team of consultants is at your disposal for a more personalized approach.