29
May
The fact that the Chinese economy has been growing at a steady and consistent pace has been the elephant in the room for a few years now. Usually, it's met with an aggressive defense that the U.S. is still the top dog, economically speaking. We believe that it's high time investing in China is given a second look and through this article, will explain why.
Just because the Chinese economy is growing, doesn't mean that America's success going anywhere. America's success is rooted in its ingenuity and entrepreneurship which will continue to be staples of its DNA no matter what happens in the world. Buying stock in a Chinese company isn't going to change that fact. When you think about it, lots of major industries actually thrive when they have two dominant players.
Walmart vs.Target
Uber vs. Lyft
Apple vs. Android
Nike vs. Adidas
Visa vs. Mastercard
Square Cash vs. Venmo
Add the United States vs China to that list. China does hot intend to "hurt" the U.S. just because it is getting bigger. Lyft rose in popularity right after Uber did and as such, you could make the argument that the sudden appearance of Lyft was a direct challenge to Uber. Instead, it just gave more validity to the ridesharing industry and was actually good for both companies.
This is why it's time to give investing in China a second look.
Growth of the Chinese Economy
It's no secret that the Chinese economy has been on a tear over the past couple of decades and when you start to take a look at the data, it becomes even clearer. When you start to compare the total GDP (Gross Domestic Product) of the world's countries, the totals currently sit at:
The United States: $20.49 trillion
China: $13.4 trillion
Japan: $4.97 trillion
Germany: $4 trillion
United Kingdom: $2.83 trillion
China is the only country that even comes close to competing with the United States in terms of total economic output (the U.S has been atop this list since 1871)
➢ China has seen an average growth rate of 9.52% between 1989 and 2019
➢ They also have approximately $23 trillion in natural resources
➢ Worker efficiency has largely contributed to their growth
Source: World Population Review
Most of this growth was triggered by economic reforms and trade liberalizations that were made nearly 40 years ago, with the initial ideological shift taking place even earlier on. The government decided to open up foreign trade and investments as well as implementing free-market reforms in 1979. Since then, they've been one of the fastest-growing economies.
The WorldBank described their growth rate as "the fastest sustained expansion by a major economy in history." This growth has allowed China to essentially double its GDP every 8 years.
However, this historic growth doesn't mean that things are going poorly for the U.S. You don't need to look further than a list of the world's most valuable companies to see that things are going well. The overwhelming majority of these companies are U.S. companies and many were founded fairly recently (Facebook, Apple, Amazon, Alphabet).
When it comes to their relationship with the U.S., China is actually a major commercial partner of the United States. China is the largest U.S. merchandise trading partner, biggest source of imports and third-largest U.S. export market. China is also the largest foreign holder of U.S. treasury securities, which help fund the federal debt and keep U.S. interest rates low.
So what does this mean for you as an investor?
Hidden Gems
If you consider yourself an opportunity-seeking investor and entrepreneur, you wouldn't look any further than China to start investing. Here's why:
U.S. companies are very mainstream – Facebook, Amazon, Apple, Netflix, Google. Practically everyone in the world knows about these stocks. Their prices, earnings reports, P/E rations, and news announcements are all watched like a hawk. The very first stock that most new investors buy is probably one of these or another huge American mega-corporation. This doesn't mean these companies are bad investments and it doesn't mean they're bad companies. Each of them are exceptional and there is a reason why they're the most valuable companies in the world. It just means that these are the stocks that everyone else is investing in. And when has anyone gotten rich by doing what everyone else is doing?
Not everyone is sold on China yet – Despite the growth of their economy and all of the doors that are opening for foreign trade/investment, many investors still don't take full advantage of the opportunity. This is mainly due to the reluctance to invest anywhere but in the U.S. and in this situation, it might pay to be an early adopter
Many quality companies may be flying under the radar – Due to the two factors listed above, many quality companies may be flying under the radar in China. To dust off a good Warren Buffet quote, "price is what you pay. Value is what you get." Just because a company isn't listed on the NYSE or have a market cap in the billions, doesn't mean that it isn't a good investment. The timing is prime to be an early adopter of Chinese investing. You're probably more likely to find bargains by scouring Chinese stock exchanges in search of gems than U.S. markets
Starting to reconsider investing in China? If so, let's take a look at some different ways you can approach getting started.
Potential Chinese Buys
There are a few ways to get started investing in China. Of course, you can always go the brick & mortar route of starting up your own physical business in China. We'd consider this a solid option as well but that topic is out of the scope of this article and has been covered through a dedicated post. Instead, we will start with investing in Chinese companies that are already performing. There are several mutual funds you can buy that consist of Chinese stocks. To name a few:
● iShares MSCI China ETF
● Matthews China Small Companies Fund
● Eaton Vance Greater China Growth Fund
● Columbia Greater China Fund
● Aberdeen China Fund
If you're not familiar, a mutual fund or exchange-traded fund (ETF) is just a fund that tracks the movements of several different stocks. By purchasing a share of a mutual fund or ETF, you can take advantage of the growth of an entire industry or sector (as opposed to just one individual stock).
These ETFs will give you exposure to many different companies and industries in China. Some of them are definitely worth investigating further, however, we think the real money is better found by finding individual Chinese stocks, such as:
1) Netease – Netease is an internet technology company providing online services centered on content, community, communications and commerce. They focus on the following segments: online games, advertising, e-mail services and e-commerce. In 2019, they had $9.8 billion in revenue. Compare this to Activision Blizzard's 2019 revenue of $6.5 billion
2) JD.Com Inc. – JD.com is an e-commerce company and one of the two largest B2C online retailers in China (the other is AliBaba). There is nothing investors like talking about more than Amazon and how they rode they wave of the e-commerce giant to becoming the dominant force that they are today. JD.com and AliBaba could be riding a similar wave in China right now
3) 58.com – 58.com poses themselves as "the Craigslist of China". Its business consists of its online classifieds and listing platforms. Its online classifieds and listings platforms enable local merchants and consumers to connect, share information and conduct business in China. They currently have a market cap of $7.19 billion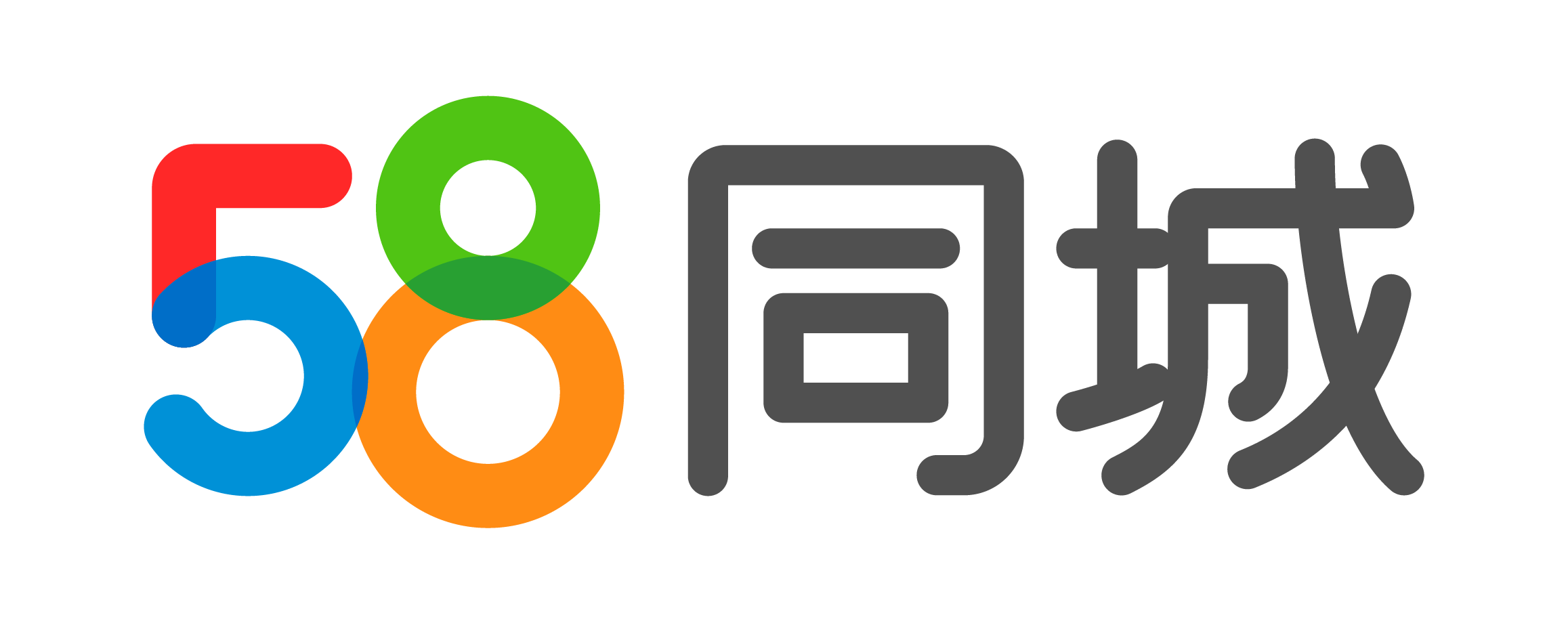 Lots of people lament that they wish they could flashback to the early 2000s and pick up stock in a company such as Amazon, Google, or Netflix. "If I had just thought to invest $10,000 in any of these companies, I'd be a millionaire today". Hindsight is always 20/20. However, we believe that the proper foresight today should be placed not in the next big trend in the U.S. but instead in the next big trend associated with the global economy. That trend is China.
People are going to start investing in China over the next decade regardless of what happens because all of the economic data points to that being the smart choice. This does not have to mean that the U.S. economy will start to struggle in comparison. If you're kicking yourself for missing the last big investing trend, don't be late to miss this one!
Please note that we are not recommending specific investment decisions. Before making an investment in any of the stocks or funds mentioned in this article, you should conduct your own research based on your investment needs and strategy. We are simply offering suggestions as to places where you can start your search.
We hope you found this article valuable when it comes to learning why it's time to give investing in China a second look. If you're interested in reading more, please develop the habit of dropping by frequently (new articles are posted each day) and, of course, visit our New Here section for an overview! Additionally, we are happy to help answer any questions you may have and offer more personalized consulting. Please send us an email or message if any of this is of interest to you and we will do our best to set things in motion.